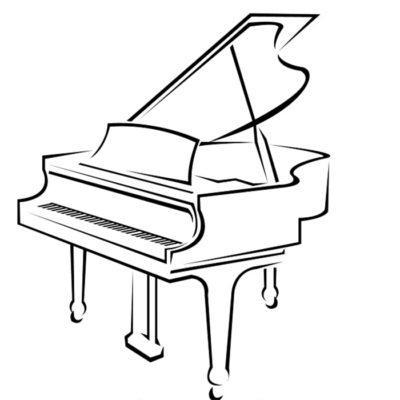 Melody Makers Piano Classes
Melody Makers piano classes allow you to find space to understand and develop your musical performance aspirations. Our magnificent piano lessons ensure a progressive learning pathway with a novel experience to make you a brilliant pianist.
The enthusiastic assortment of instructors will pave the path for you to rest on the bosom of the fantastic music world. Each and every movement of your fingers on black and white keys will perform the melody which lies within you.
Not only you will lay the foundation, but also you will build up your musical career via the personalized attention paid to you within our exceptional piano classes.
Best Piano Classes in Dubai
Make the melody of your passion come true by joining hands with the experts in the music field in Dubai.
We do focus on your individual potential during our piano classes and produce the best of each student in theoretical and practical areas blend with fun. The friendly atmosphere will assure to build your musical ability and playing personality. We are able to give you the best piano lessons to drive through exams and achieve your goal.
Location – Karama Center, Dubai
Our instrumental music classes are at a reachable distance for you with a friendly and inspiring environment.
Professional Crew of Teachers for Piano Lessons
Melody Makers are waiting to offer you the best out of the best with our magnificent, qualified, and professional crew of teachers to expose you to a learner-centered environment that makes you learn with minimal effort.
We make sure the students understand, enjoy, and inspire to attend more piano lessons.
Our piano classes are of one hour duration which makes the learner 100% engage in the lesson without any boredom.
Our experts can keep your interest throughout the 60 minutes driving you to the depth of relaxation from your busy schedule.
What to Expect in Our Piano Classes
We conduct practical and theory sessions according to the preference of the learner. You have the choice of opting for each piano session with full-time theory, practical, or accompanying in both in the same class.
The theory sessions cover the areas including time signature, key signature, chords, and musical terms which describe expressions, speed, and articulations.
The theoretical knowledge will turn you into an exceptional piano player where your fingertips will play the melody of your heart.
Your Age Doesn't Matter; Passion Does
"Melody Makers" opens the avenue for your passion despite your age. We conduct piano classes not only for youngsters but also adults. 
Beginners will be perfectly guided from A to Z and if you already have the skill, we lead you to become an expert.
Do not worry, our professionals are ready to bring back the interest if yours has faded.
Prepare for Certification Exams
We prepare you for local music exams and music exams conducted by Trinity College, London. 
The exams provided are internationally recognized and are designed to provide a genuine assessment of the areas you are learning. We do provide opportunities for your performance.
Types of Piano Classes Available
Group and Individual Classes
Parents are keen to have their children study music as a subject to enhance their careers. Our experts are ready to pay attention to each of you via group or individual piano lessons which bring out your potential tremendously.
Physical and Online Sessions
We conduct both physical and online piano classes where you will find space to cover each and every lesson without any hesitation.
In physical classes, the instructors will assure to be around you and bring you to the correct path where the recordings of online sessions will be sent if requested to practice and understand more about what you have already studied.
Gain a Free Trial on your First Day
Melody Makers are eager to offer you a trial session free of charge on the first day of the piano class and make you feel the elegance of yourself.
Let the piano keys find the musician within you. Feel the difference by joining our teaching excellence of 26 years.
Why Choose
Our Piano Classes?
Students are the focal point of all our programs and these programs are designed and developed keeping in mind our student needs. Our qualified and trained faculty pays close attention and work with every student for the overall development of their creative talent in a friendly and fun filled atmosphere.
Our students also have a distinct advantage of learning and playing notations to songs of different languages considering the diverse nationality and language backgrounds of our faculty.
WHAT PARENTS SAY ABOUT MELODY MAKERS
Melody Makers is playing an important role in our children's growing years. The teachers are very kind and passionate about teaching music and their administration dept is simply magnificent. Communication with staff is always pleasant; there's always someone to talk to in person and they always remember your family and your name. It is a beautiful melodies journey and happy to be a part of Melody Makers Family.
I am very much impressed with Melody Makers for the professional approach towards the courses offered. I am glad that I have chosen a right place to enhance my daughter's musical knowledge. I felt the entire team of Melody Makers are working hand in hand for uplifting the institute. The multinational instructor's are also a highlight of Melody Makers.