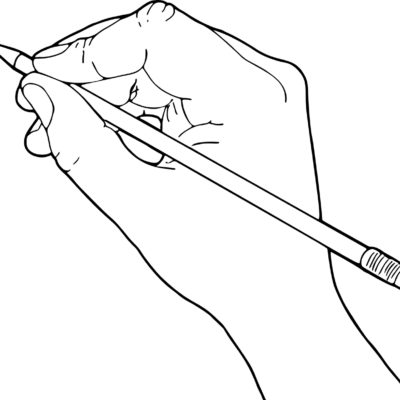 Melody Makers elevates you by offering the best in art classes with over 25 years of experience. We guarantee to make you a well-rounded artist by teaching you not only drawing but also many other aspects of art. Our art class provides a stress-free, non-competitive, and encouraging environment in which you can grow your confidence at your own pace. We extend our hands to welcome you to the greatest Art classes in Dubai.
Let's draw your expressions on a piece of paper and let your uniqueness shine through.
What makes Melody Makers outstanding?
Melody makers guarantee the growth of a self-motivated, enthusiastic, and vivid artist with a perfect balance not only of arts but also of personality traits. The profound, highly qualified teachers will ensure that the lessons are acquired with an exceptional command of teaching. Not only kids, we also welcome adults into our art classes.
Best Art Classes in Dubai
Turn your creative aspirations into captivating masterpieces by joining hands with the art experts right here in Dubai. We are at a reachable distance for everyone in Karama and Dubai.
In Melody Makers, we do focus on your individual potential during our art classes and produce the best of each student in theoretical and practical areas blending with fun. The friendly atmosphere will ensure to build your artistic skills and personality. We are able to provide you with the best art classes to drive through exams and achieve your goal.
Our excellence of 25 years
For a quarter of a century, Melody Makers has been a beacon of artistic excellence, fostering creativity and passion in Dubai. With a legacy built on dedication, expertise, and unwavering support, we continue to shape and inspire the artistic souls of today and tomorrow. The professional skills and experience of our teachers developed throughout these years will enable you to gain a better knowledge of the arts.
The breakdown of our lessons into digestible pieces, and reinforcement of lessons with compassion, humor, and encouragement will make you learn with fun. We love to witness your progress at the best art institute in Dubai.
Learner Friendly Curricular
Classes for beginners start with shapes, coloring, and drawing simple outlines in addition to imparting theoretical knowledge about colors and drawing.

Classes for the intermediary level include pencil shading, charcoal painting, oil pastels, Indian inkwork, etc.

At the advanced level, the students are taught landscapes in watercolors and acrylic, patchwork, wash work, and Still life and portraits in oil painting.
Arts does not count your age
A talented individual consistently comes up with new ideas and methods for creating art. We, the Melody Makers pride ourselves in welcoming students starting from children to adults into our art institute.
Students have the choice of opting for the areas they prefer to study. Forget about whatever your age is, grab this exclusive chance with Melody Makers and add colors to the artist within you.
We enjoy teaching each and every student in our art institute with our personalized approaches. Melody Makers makes sure to be the best art institute in Dubai by customizing the class according to your preference.
Group and Individual Classes
Our friendly instructors are conducting both group and individual classes. You will gain space to grab more not only from the instructors but also from the peers in the group classes while individual classes ensure you alone will be our focal point.
Physical and Online Classes
We are ready to offer you the chance to participate in both physical and online classes. Everyone will gain the chance to learn according to their unique potential.
Your success comes from within and your passion determines how successful you will be. Join Melody Makers today; bring the passion that runs through your veins and emotions that fuel your craft which rolls you up into one unique artist.
Gain a Free Trial on your First Day
Melody Makers is eager to offer you a trial session free of charge on the first day of the art class and make you feel your elegance.
Let your passion find the artist within you. Feel the difference by joining our teaching excellence of 25 years.
Why Choose
Our Art Classes in Dubai?
Students are the focal point of all our programs and these programs are designed and developed keeping in mind our student needs. Our qualified and trained faculty works with every student for the overall development of their creative talent in a friendly and fun-filled atmosphere.
In-house art exhibitions in addition to the display of the artworks at our concerts and shows provide an excellent opportunity for our very talented creative hands to portray their imaginary world to the outside world. We also offer online art classes in Dubai at the most convenient times.
WHAT PARENTS SAY ABOUT MELODY MAKERS
Melody Makers team is like a FAMILY. They take care of all children extremely well. Be it for kids or adults, there are various learning opportunities at Melody Makers. Art exhibitions, painting competitions, stage performances, charity shows and vacation camps are highly commendable.
BIG thanks to Melody Makers Team for the coaching and guidance which helped our two daughters to excel in keyboard, effective communication, art and dance.
Melody Makers is a wonderful place for learning for kids of all ages. Whether its music, drawing & painting, dancing, or the vacation camp, everything they do is fun and a lovely experience for our kids. The teachers are very friendly and easy to speak to and the staff are exceptionally helpful and one can always see a number of enthusiastic students walking around. They find your child's potential and work on it. Melody Makers is a good balance of fun and learning all under one roof.