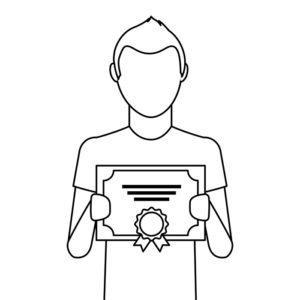 We prepare our students for the certification examination conducted by some of the renowned international bodies like the Trinity College London (TCL). Appearing for these certification examinations is an option provided to our students and they can also enroll and learn the activities with an intention of mastering them without appearing for the certification examinations.
Currently, we offer the following Certified Programs:
Instrumental Music Programs
Why Choose
Our Certification Programs?
Students are the focal point of all our programs and these programs are designed and developed keeping in mind our student needs. Our qualified and trained faculty works with every student for the overall development of their creative talent in a friendly and fun filled atmosphere.
Apart from the quality training that we provide to all our students, their progress constantly monitored to ensure that the students are prepared for the certification examinations that they are preparing for. Workshops are conducted for the students to give them valuable insights about the examinations and also tips on how to face these examinations. In addition, in-house mock examinations are conducted not only to provide the students with the 'real examination experience' but also to assess their preparedness.