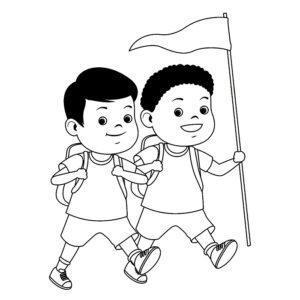 Vacation programs are conducted for our students during their academic school vacation times. These camps are fun filled as well as educative with a world of indoor and outdoor activities. The little ones enjoy the outdoor trips, be it to the ice rink or a movie or to a place of their interest. Fun filled indoor activities like learning music, dance, art, communication, games etc. are part of these vacation programs. The participants are also taught good habits, mannerisms, human values, social awareness etc. during these programs.
Why Choose
Our Vacation Programs?
Students are the focal point of all our programs and these programs are designed and developed keeping in mind our student needs. The vacation programs provide an excellent opportunity for the participants to socialize with other children of their age apart from effectively utilizing their vacation time in various educative yet fun filled activities.