Bass Guitar Classes in Dubai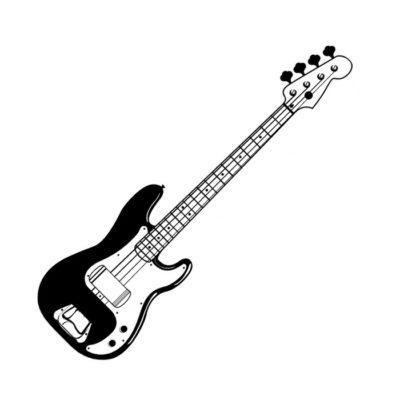 Are you ready to dive into the world of bass guitar and unleash your musicality? At Melody Makers, we offer exceptional bass guitar classes in Karama, Dubai that cater to beginners and experienced players alike.
Whether you desire to learn to play the guitar as a hobby or want to explore the depths of this captivating instrument, our comprehensive guitar lessons are designed to help you become a skilled bassist. Get ready to groove, connect with fellow musicians, and embark on an exciting musical journey with us.
Why Choose Melody Makers for Bass Guitar Classes?
Learning to play the bass guitar comes with a myriad of benefits. As the heartbeat of any band, the bass guitar holds the responsibility of anchoring the rhythm and providing a solid foundation for other instruments. By enrolling in our bass guitar classes, you'll gain the necessary skills to create mesmerizing basslines, improve your sense of timing and groove, and enhance your overall musicianship.
Whether you're a beginner or have some experience, our expert instructors will guide you through a progressive curriculum tailored to your specific needs and goals.
Understanding the Role of Bass Guitar in Music
Before diving into the practical aspects of playing the bass guitar, it's essential to grasp its fundamental role in music. The bass guitar bridges harmony and rhythm, connecting chords and melodies with its deep and resonant tones.
As a bassist, you have the power to shape the dynamics and feel of a song, providing the backbone that drives the entire musical ensemble forward.
Our bass guitar classes will help you understand the crucial role of this instrument and develop the skills necessary to create captivating basslines that will make your music come alive.
What Makes Our Bass Guitar Classes Stand Out?
At Melody Makers, we pride ourselves on providing top-notch instruction from experienced and accomplished bass guitar instructors. Our faculty consists of seasoned musicians who have a deep passion for teaching and sharing their musical expertise with our students.
They bring a wealth of knowledge and practical experience to the classroom, ensuring that you receive personalized attention and guidance throughout your bass guitar journey.
With their guidance, you'll develop solid technical foundations, learn efficient practice methods, and gain valuable insights into the art of bass playing.
Enroll in Bass Guitar Classes at Melody Makers
Enrolling in our bass guitar classes is easy.
Simply submit our admission form or contact our friendly staff to inquire about available class timings and enrollment procedures.
We offer flexible scheduling options to accommodate your busy lifestyle, ensuring that you can pursue your musical dreams without any hindrances.