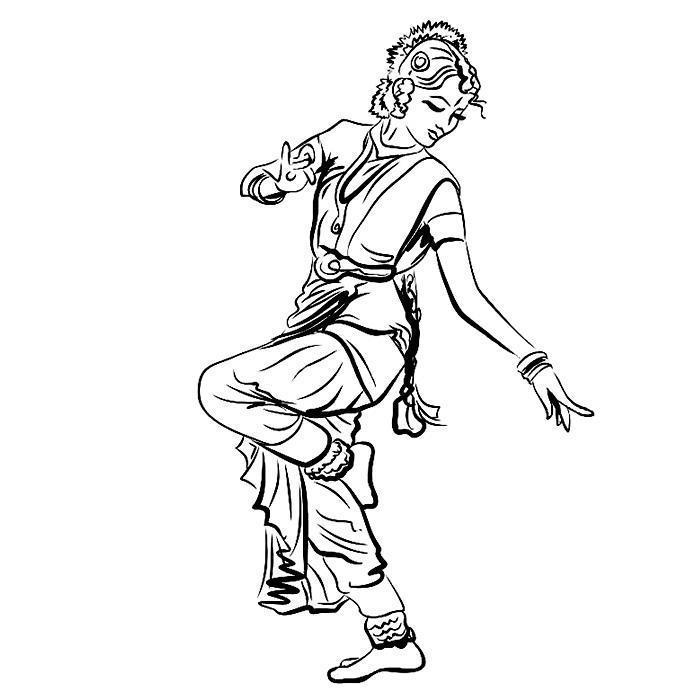 Discover the Essence of Bharatanatyam
Indulge in the fascinating art form of Bharatanatyam, a classical dance style originating in South Indian culture. Melody Makers takes great delight in providing exceptional Bharatanatyam classes in Dubai, giving you an amazing opportunity to dive into the depths of this ancient dance art. With our expert instructors and inspiring teaching methods, we have been the leading classical dancing institute in Karama, Dubai.
Expert Guidance From Us to Unleash Your Inner Dancer
Our professional and enthusiastic instructors are committed to guiding you on your Bharatanatyam journey. Are you a beginner taking your first steps into Bharatanatyam? Or are you an experienced dancer looking for ways to refine your skills? Whatever your aim is, our proficient guide will help you develop your talent and discover the true core of Bharatanatyam.
Embrace the Expressive Power of Bharatanatyam
Bharatanatyam is a powerful form of self-expression and storytelling and a beautiful form of dancing. Bharatanatyam helps you to express a wide range of emotions, from joy and love to wrath and grief, all through elegant footwork, beautiful postures, and passionate facial expressions. As you engage in a spiritual journey of artistic expression, you will discover the profound link between music, movement, and emotions.
Rich Cultural Heritage of Bharatanatyam
With its roots deeply interconnected with South Indian rich cultural legacy, Bharatanatyam provides an opportunity to look into the region's traditions and history. This wonderful classical dancing form helps you learn the mudras (hand gestures), rhythmic footwork, and detailed expressions that can bring the captivating stories of ancient Hindu deities, mythology, and epic tales to life.
A Welcoming and Supportive Classical Dance Community
At Melody Makers, we believe in fostering a welcoming and supportive environment for all students. Join our Bharatanatyam classes and become part of our vibrant and diverse classical dance community. Share your passion, learn from fellow dancers, and form lifelong friendships as you embark on this artistic journey together.
Best Bharatanatyam Classes in Karama, Dubai
Situated in the vibrant neighbourhood of Karama, our dance studio offers a convenient location for Bharatanatyam enthusiasts in Dubai. Embrace the beauty of this classical dance form with Melody Makers, surrounded by like-minded individuals who share your passion for Bharatanatyam.
Enrol Today to Embrace the Elegance of Bharatanatyam
Don't miss out on this exceptional chance in your life to study and experience the elegance, grace, and rhythm of Bharatanatyam. Enrol in Melody Makers today and allow the charm of this traditional dance form to brighten your life. Discover Bharatanatyam's creativity in each movement, precision in each footstep, and the powerful emotions it evokes.
Embark on a transformative journey, where tradition meets creativity and self-expression flourishes. Experience the captivating fusion of tradition, artistry, and spirituality in Bharatanatyam at Melody Makers in Dubai. Enrol today and let the timeless beauty of this dance form become a part of your soul!
Bharatanatyam is one of the oldest and most popular Indian classical dance forms known for its grace purity tenderness and sculpturesque poses. Bharatanatyam which beautifully blends the three elements – 'Bha'-Bhava (expressions) 'Ra'-Raga (musical melody) and 'Ta'-Tala (rhythm), is undoubtedly, one of the most popular dance forms in the world today.
Why Choose
Our Bharatanatyam Classes?
Students are the focal point of our Bharatanatyam classes. And these classes are designed and developed keeping in mind all our students' needs. Our qualified and trained faculty works with every student for the overall development of their creative talent in a friendly and fun-filled atmosphere.
Our classical dancing students also get opportunities to perform at regular intervals to showcase their talents and learnings on public platforms.
Our Qualified Bharatanatyam Instructors
Bharatanatyam is taught by our specialist teachers who are formally trained with several years of teaching as well as performance experience. Considering the fact that this is one of the highly skilled dance formats with intricate technical details, we make every effort to teach Bharatanatyam at its best by incorporating all its basic elements.
What to Expect from Our Bharatanatyam Classes
Classes for the beginner levels focus on building a strong foundation of good techniques which is essential to Bharatanatyam. Starting with a yoga-based warm-up that prepares dancers for more demanding movement sequences, the classes progress to learning the "Adavus" (basic dance units in Bharatanatyam) and culminate with learning pieces of choreography. The students are taught, while focusing on the precision of body lines, to use breath and imagery to explore the varieties of textures and patterns within a traditional set of steps.
Repertoire classes for intermediate and advanced dancers focus on technical detail and learning more complicated and physically challenging dance items from the traditional Bharatanatyam repertoire to new choreography. Our carefully developed distinctive teaching methods make learning Bharatanatyam both enjoyable and effective for our students.