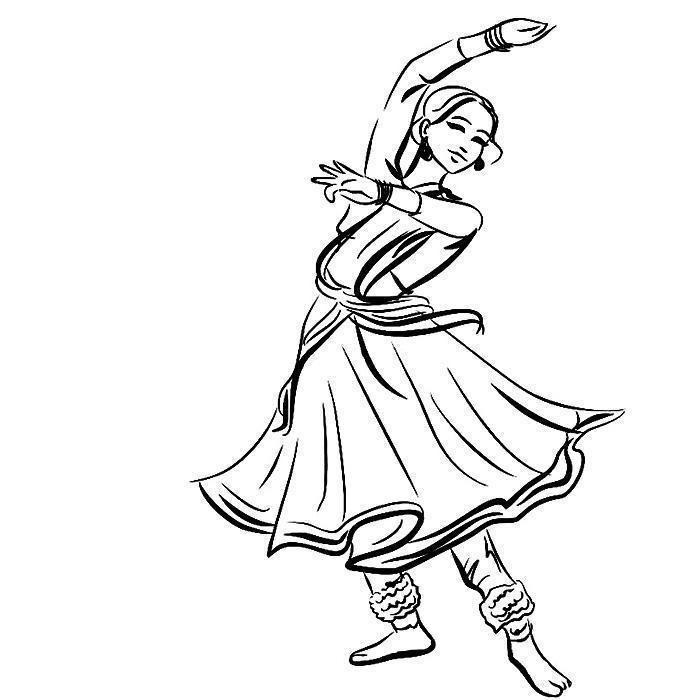 Discover the Beauty of Kathak Dance
Experience the fusion of tradition and creativity in the graceful movements, intricate footwork, and expressive storytelling of Kathak dance. At Melody Makers, we offer top-notch Kathak classes in Dubai, where you can embark on a captivating journey into this ancient Indian dance form.
Expert Guidance Every Step of the Way
Our experienced instructors at Melody Makers are passionate about Kathak and dedicated to helping you succeed. Whether you're a beginner taking your first steps or an experienced dancer looking to refine your skills, we provide expert guidance and support to ensure your progress and growth in Kathak.
A Journey of Self-Expression and Cultural Connection
Kathak dance is not just about the movements; it's a way to connect with your cultural heritage and express your emotions. Through the rhythmic melodies and captivating expressions of Kathak, you'll embark on a journey of self-discovery and cultural connection.
A Warm and Inclusive Learning Environment
At Melody Makers, we believe in creating a warm and inclusive learning environment. You'll feel welcomed and supported as you explore Kathak, surrounded by a community of like-minded dance enthusiasts. Forge lifelong friendships and share your passion for Kathak in our friendly and encouraging dance community.
Conveniently Located in Karama, Dubai
Our centrally located institute in Karama makes it convenient for residents in Dubai to join our Kathak classes. Experience the joy of Kathak dance in the heart of Dubai's vibrant arts community at Melody Makers.
Enroll Today and Let the Magic Begin
Don't miss this opportunity to learn and experience the enchanting art of Kathak dance. Enroll today at Melody Makers and unleash the magic of Kathak. Let your feet create poetry, your expressions tell stories, and your heart dances to the rhythmic melodies of this captivating dance form.
Embark on a transformative journey and discover the joy of Kathak dance at Melody Makers in Dubai. Enroll today and unlock your inner dancer!
Kathak which has its origins in the northern part of India is one of the most beautiful Indian classical dance formats known for its dazzling footwork, fast whirling movements, and delicate abhinaya or mimetic acts.
The word Kathak which means a storyteller is derived from "Katha", which means "a story". The technique of Kathak calls for a highly elaborate choreographic language using mudras (code hand gestures), footwork, facial expressions, and positions of the body. Grace, emotion, and sophistication of gesture coupled with speed and the precision of its rhythms give Kathak its essential qualities.
Learn with Melody Makers Kathak Classes
In any classical dance format perfecting the basic technique is of vital importance to achieving perfection. Keeping this in mind, our Kathak program is carefully developed to ensure a strong foundation to help the students to grasp and conquer the intricacies of this dance format. 
The Kathak classes for beginners include learning the basic exercises of footwork and hand movements. 
At the subsequent levels, students move on to learn small "Thodas" and "Thukras" and eventually, a full "Tarana" followed by learning the importance of "Abhinaya" and expressions. 
While giving the required emphasis on the technical aspects of dance, we make every effort to ensure that learning Kathak with us is truly a fun-filled and rewarding experience for the students.
Why Choose
Our Kathak Classes?
Students are the focal point of all our programs and these programs are designed and developed keeping in mind our student needs. Our qualified and trained faculty works with every student for the overall development of their creative talent in a friendly and fun filled atmosphere.
Our students get opportunities to perform at regular intervals to showcase their talents and learnings on public platforms.