Western Vocal Music Classes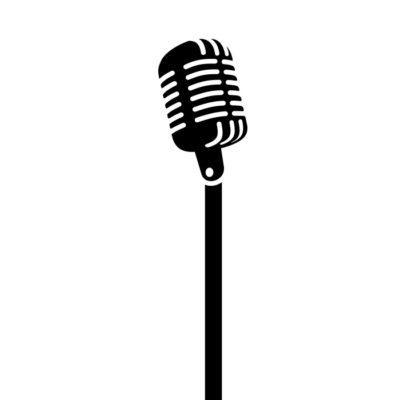 Our Western Vocals Classes
Are you ready to embark on a musical journey that will unlock the power of your voice? Look no further than Melody Makers, the premier destination for vocal music classes in Karama, Dubai. 
Our esteemed music and fine arts centre, known for its excellence and passion for nurturing talent, welcomes you to a world of enchanting melodies and captivating performances.
With a wide range of Western vocal music programs designed to empower aspiring singers, Melody Makers is your gateway to exploring the beauty of music and enhancing your vocal skills.
Your Gateway to the Western Vocal Musical Excellence
At Melody Makers, we believe in the transformative power of music. Our dedicated team of experienced instructors is committed to providing the highest quality vocal music education, tailored to the unique needs and aspirations of each student.
As a renowned music and fine arts centre in Dubai, Melody Makers has built a stellar reputation for its exceptional teaching methods, nurturing environment, and focus on helping students achieve their vocal musical dreams.
We Help You Explore the World of Western Vocal Music
Whether you aspire to become a professional Western vocalist or simply want to discover the joy of singing, our Western vocal music classes offer a comprehensive program covering various musical styles and genres. From Western classical to contemporary pop, our classes cater to a diverse range of musical interests and aspirations. With a strong emphasis on technique, interpretation, and performance, our classes will help you develop a strong foundation in Western vocal skills and express yourself with confidence and artistry.
Unlock the Potential of Your Voice with Expert Guidance
At Melody Makers, we understand that every voice is unique and deserves personalized attention. Our expert Western vocal coaches are dedicated to helping you discover the full potential of your voice.
Through a combination of vocal exercises, breathing techniques, and performance training, our instructors will guide you on a journey of self-discovery, helping you unlock new vocal dimensions and refine your singing abilities.
State-of-the-Art Facilities and Learning Environment
Step into our state-of-the-art facilities at Melody Makers in Karama Centre, and experience our inspiring learning environment. Equipped with modern technology and resources, our classrooms provide the perfect setting for you to explore the world of vocal music.
Whether you are a beginner or an advanced student, our classes are designed to challenge and motivate you, ensuring steady progress and growth in your Western vocal abilities.
What to Expect from Our Western Vocal Classes
At Melody Makers, our Western vocal classes are focused on developing essential singing techniques that will enhance your voice and allow you to express yourself with confidence. Our classes prioritize fundamental aspects such as;
breath control,

tone quality,

vocal range,

projection,

posture,

and vocal health.
By improving these skills, we aim to fine-tune your voice and bring out your unique qualities. Our experienced instructors provide personalized attention and support, ensuring that each student receives the necessary guidance to grow as a perfect Western vocalist.
Get Recognized with Certification Exams
With an emphasis on quality learning, we adopt a comprehensive teaching methodology that covers music principles and techniques. This approach allows you to practice healthy singing habits and build a solid foundation for your vocal journey.
As part of our commitment to excellence, we also prepare students for certification examinations conducted by Trinity College London, providing an opportunity to showcase your skills and receive formal recognition for your achievements.
Join the Melody Makers Family Today
Are you ready to embark on a remarkable Western vocal music journey? Join the vibrant community of our young singers at Melody Makers in Karama, Dubai. Experience the joy of vocal music as a family.
Whether you are a beginner or have previous experience, our comprehensive Western vocal music programs cater to all skill levels. Discover your true vocal potential, unleash your unique voice, and let the melodies of your dreams come to life.
Why Choose
Our Western Vocals Classes?
Students are the focal point of all our programs and these programs are designed and developed keeping in mind our student needs. Our qualified and trained faculty works with every student endeavoring to bring out their full music potential by focusing on the mechanics of the voice, musical styles and performance, music theory, ear training and sight singing in a friendly and fun filled atmosphere.